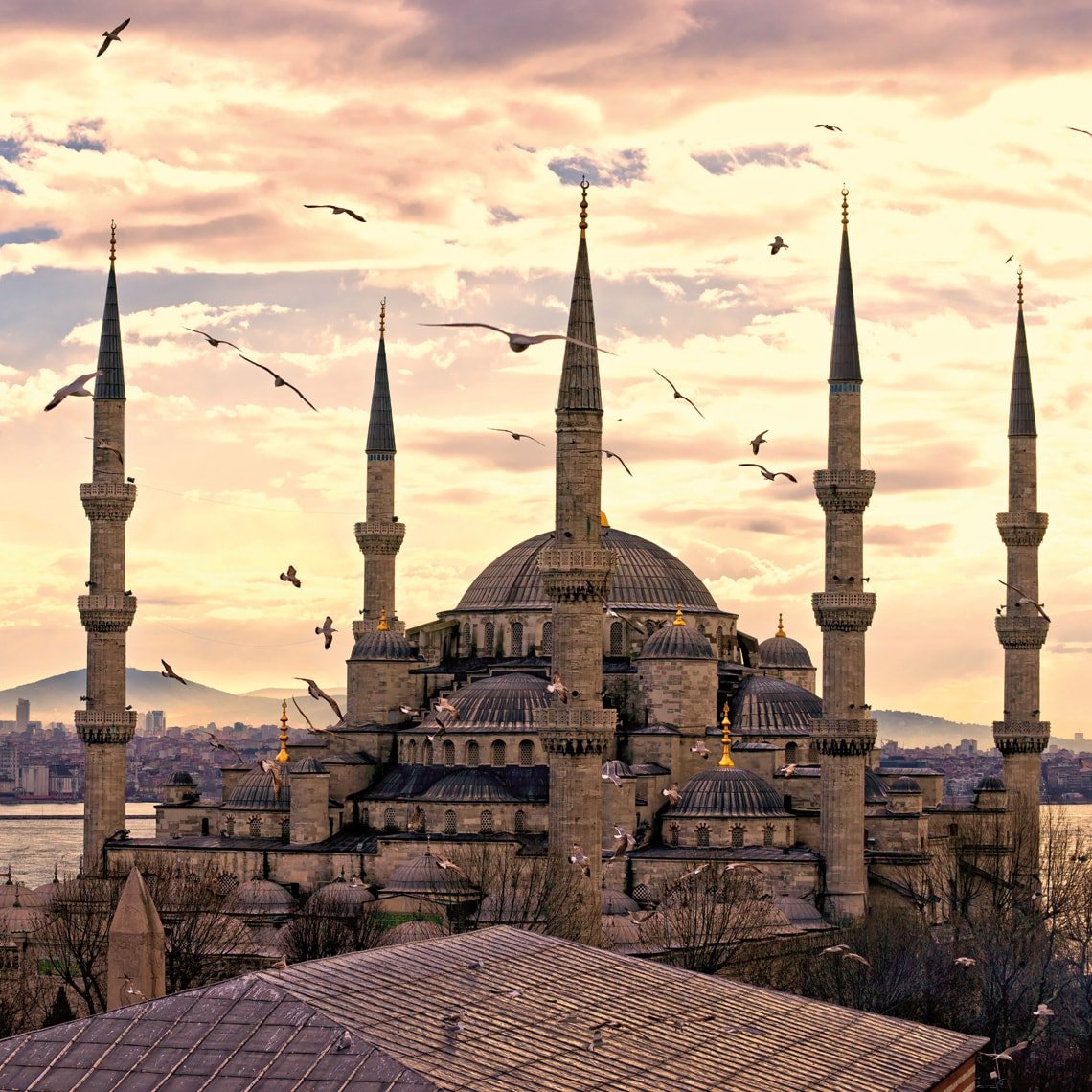 İstanbul Airport to Sultanahmet Transfer
A flight is perhaps more troublesome for tourists because when you land to an airport of a different country, you often come across with unfamiliar events. This is also the case for the Istanbul and Sabiha Gökçen Airports in Istanbul. If you are a tourist and want to visit Istanbul in order to see the historic buildings and events of Istanbul, it is very normal that you feel worried about the trip after the flight.
This is especially an important problem considering many taxis who are charging tourists with unfair prices. As Istanbul Shuttle Port, we care about the tourists coming to Istanbul and working for their needs. So, you can choose our service with a mind at peace in order to arrive at the historic locations of Istanbul.
Since we care about the tourists, we also know where they want to visit in Istanbul first. One of the most important buildings in İstanbul is the Sultanahmet mosque which is constructed in early 17th century by Sinan the Architect. As Sultanahmet being one of the most popular places in Istanbul for tourists, we offer a Sultanahmet shuttle transfer service in an exclusive VIP cars.
Whether your plane lands to İstanbul Airport transfer or Sabiha Gökçen Airport transfer, you can get to Sultanahmet easily by using our fast and safe service. If you wish, you may require from our personnel to bring you to the ideal location in Sultanahmet or any other visiting places in Istanbul.
In a car ride which is completely for tourists, our driver will have full knowledge of touristic sites and make sure you'll get out of the car in the best possible place. This is valid for all touristic places in Istanbul, especially for Sultanahmet Mosque. As your driver will be master of transportation of touristic locations, you can feel relaxed during your trip and you don't need to worry about the way.
You also don't need to worry about the location you're going to arrive since we will handle that choice for you. Therefore, if you plane to make SAW Airport to Sultanahmet transfer or Istanbul Airport to Sultanahmet transfer, the only thing you need to do is calling us or visiting our office in Sabiha Gökçen Airport and booking a taxi ride. With more than 10 years of experience, we will do our best to bring you the high quality transfer experience.
Find out the price and make a reservation